Discount for professionals
Delivery around the world
Best prices
Order tracking

En
Grid 36 - Ethanol fireplace For Indoors
Product details
Design Bioethanol fireplace
This fireplace grates bring old, unused fireplaces back to life through the use of clean e-NRG bioethanol fuel.
The ventless, self-contained Grate Series can be simply slipped into pre-existing fire pits and lit in minutes. Made of durable flowing concrete, the practical grates fit both traditional and contemporary fireplaces.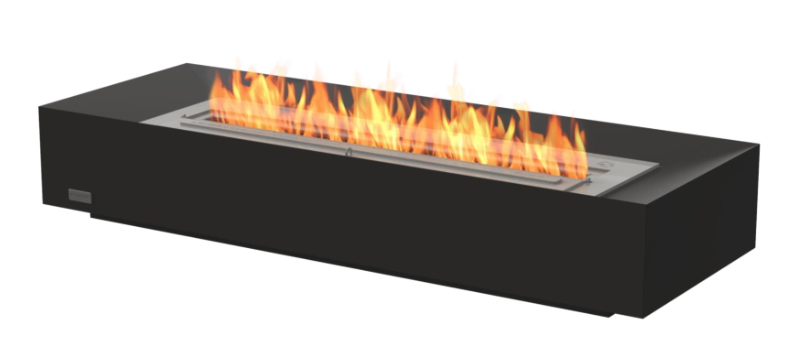 Safer than wood. Bioethanol Fireplace Grates burns cleanly. They produce no smoke, soot or flying embers. They are therefore safer than wood-burning fireplaces.
Bioethanol fireplaces leave no carbon residue and are therefore very easy to clean. Just wipe them with a damp cloth from time to time.
Transform an existing fireplace in minutes
Turning an existing wood fire into a clean-burning ethanol fireplace is easy. Simply secure the grill to a flat platform using our easy clamp system and fill with liquid bioethanol. Then sit back and relax.
Warm your home, not the planet
Burning bioethanol does not produce any smoke or hazardous gases. You can therefore use an Ecosmart chimney grate with or without an operational chimney.
All the fuel is housed in the self-contained burner, so you don't have to run pipes or cables through your walls.
The fireplace grate series is completely self-contained, making it much easier to install than gas or wood burning fireplaces. Installation requires no flashing, roofing or plumbing.
Customer reviews
No customer reviews for the moment.
16 other products in the same category: