Discount for professionals
Delivery around the world
Best prices
Order tracking

En
DEWDROP L Design Outdoor Fireplace GLOWBUS
Product details
DEWDROP L is an outdoor fire pit. It is made of very resistant corten steel. Its stylized flame shape makes it both sculptural and functional. Between design and play of light, it will be perfect for decorating a garden or a hotel park. It can also heat a restaurant terrace, 4 to 12 people can sit around. It can be used by professionals in the hotel and catering industry intensively.
This outdoor fireplace was designed by Andreas Ketels, mixing modern techniques and more authentic craftsmanship. It is handmade and uses durable materials.
The Belgian brand Glowbus is committed to creating responsible, sustainable objects and takes care to reduce its ecological footprint, particularly during delivery or by supporting associations working for the conservation of nature.
TECHNICAL DETAILS:
Color and materials: the DEWDROP size L brazier is available in Corten steel, a rust-colored weathering steel.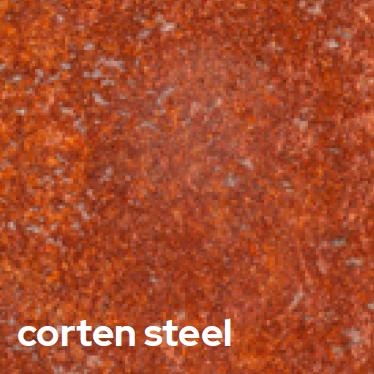 Dimensions of DEWDROP L: Height = 120 cm / Diameter = 80 cm / Weight = 220 kg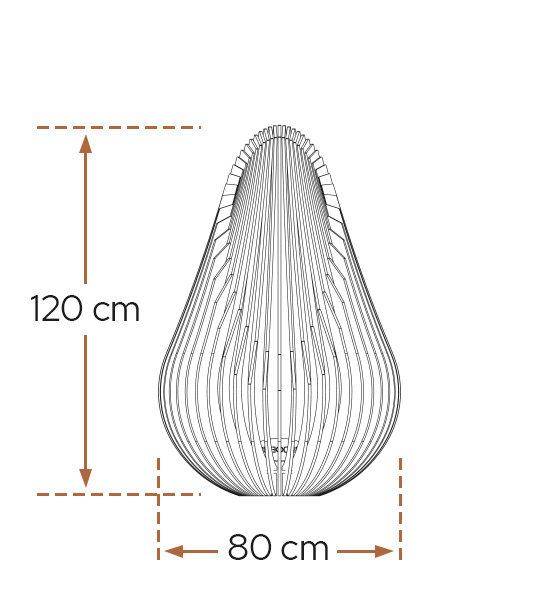 Number of places: 4 to 12 people can sit all around the brazier on a minimum surface of 300x300 cm. The base of the ashtray measures 100x100 cm.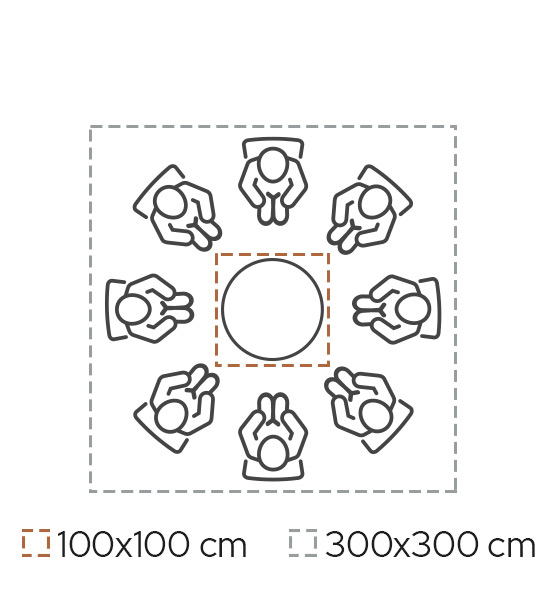 Weather resistance: The L DEWDROP outdoor fireplace is resistant to all weather conditions. Corten steel is resistant to temperatures ranging from -1000 ° C to + 1000 ° C. Thanks to its shape and weight, the brazier can withstand winds of up to 200 km / h.
Movement: The DEWDROP L weighs 220 kg to move it, so it should be rolled on its side. The ash collection tray is not attached to the fireplace, which facilitates movement.
Surface: For optimal installation, place the fireplace on sand, gravel or grass.
Maintenance: No special maintenance is required, other than removing the ashes from the chimney, if it is not used for a long period of time.
Personalization: It is possible to personalize the ash collection tray with the text of your choice or your logo, up to 35 characters including spaces. Contact us for more information and access to technical specifications.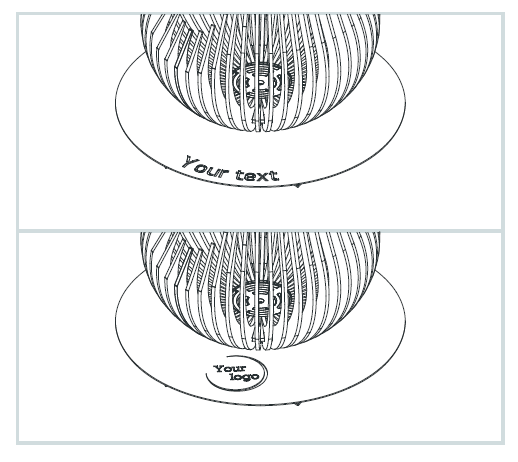 Sustainable and responsible brazier: Corten steel provides foolproof durability. Its high density oxide skin (rust layer), which cuts steel from the air, is very protective. Plus, every DEWDROP purchase from GLOWBUS is environmentally sustainable. With each purchase, a sum is donated to an organization working for the conservation of nature and allows the planting of 25 trees.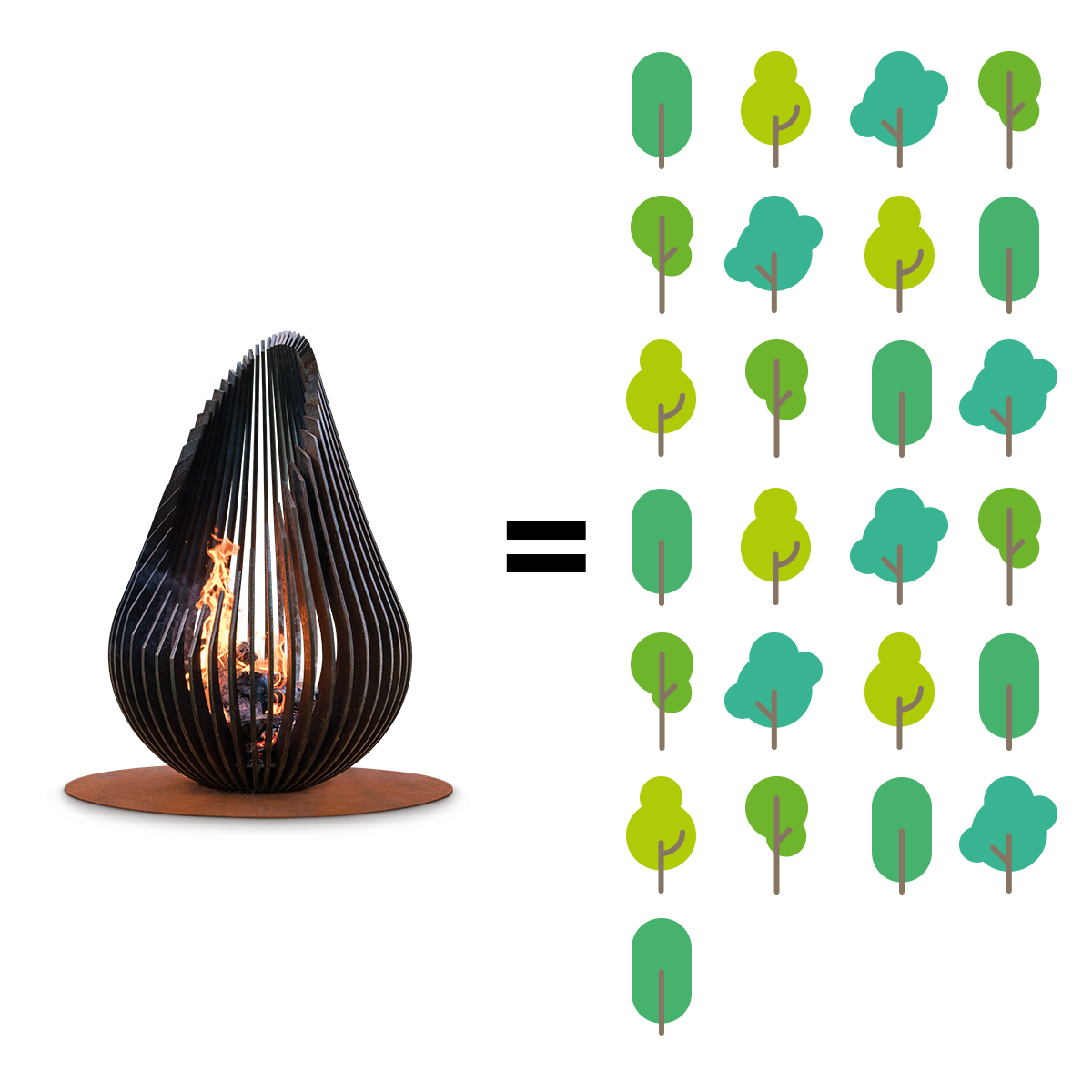 For any special request, our team is there to support and advise you. Contact us: contact@barazzi.com
Discover the other models of Outdoor fireplace from the GLOWBUS brand by Andreas Ketels.
General
Brand

Glowbus

Reference

DEWDROP L fire pit

Condition

New
Features
Material

Corten Steel

Use

Outdoor

Designer

Andreas Ketels

Dimensions

65 x 100 cm

Weight

150 kg

Brand

GLOWBUS

Made in

Belgium

Guarantee (year)

1

Collection

Dewdrop
You might also like
Customer reviews
No customer reviews for the moment.
16 other products in the same category: