Discount for professionals
Delivery around the world
Best prices
Order tracking

En
VELA DAYBED Matt Square Reclining x4 Canopy with Curtains - VONDOM
Product details
The Vondom VELA Square Daybed with 4 Reclining Backrests and Cubic Pergola with Curtains set was created by the Spanish designer Ramon Esteve. This all-in-one deckchair allows your customers to enjoy the sun while protecting themselves all day long. The structure is easy to move thanks to its wheels.

The Square Chaise longue Vela Daybed is part of the Vela collection by Vondom. Its minimalist design gives this garden bed an effect of lightness: one has the impression that it floats a few centimetres above the ground.

Professional quality, this Chaise longue with Gazebo is perfectly adapted for outdoor use. The structure of the Vela Daybed 200 is made of 100% recyclable matt polyethylene. The Canopy part is made of lacquered Aluminium which resists all weather conditions.

Very stylish, this XXL Cubic Lounge Chair with integrated Solar Protection will look great on the terrace or in the garden of a hotel.
You may combine the Vela Canopy with Vela Daybed collection to create a perfect intimate place or comfortable sunbed with maximum UV protection. Besides, the wheels enable the structure to swivel 360°.
The dimensions of the Garden Bed and Canopy: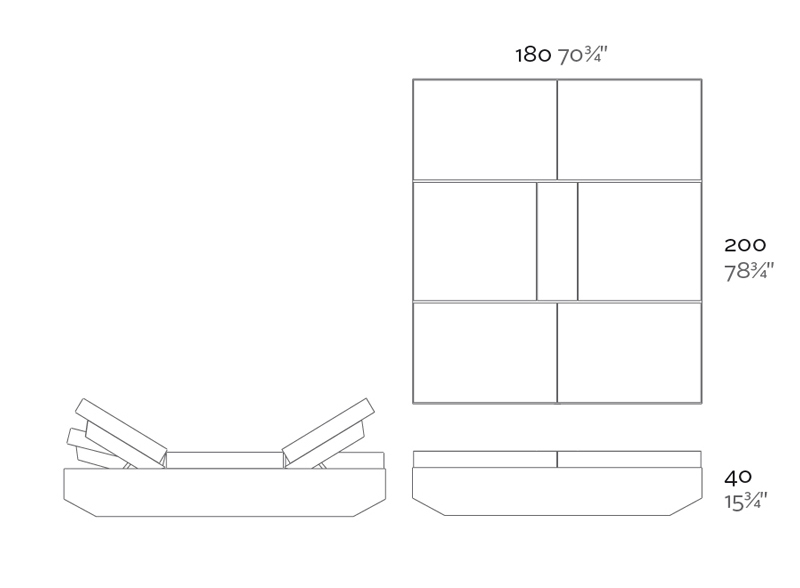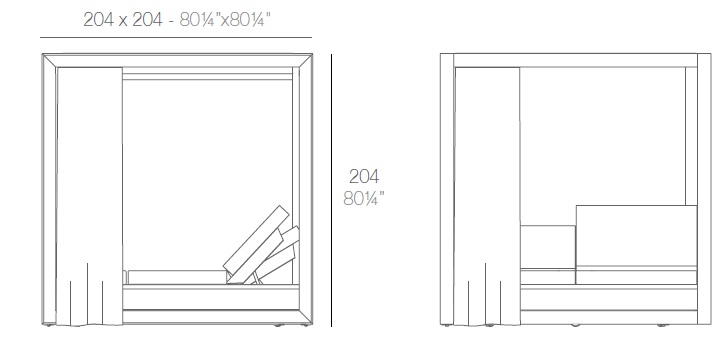 Other pergolas associated with Deckchairs are available with a reclining garden bed in round format, with Blinds. Consult our suggestions at the bottom of the page.
Choice of Colours:
The Polyethylene Mat structure of Vela Daybed 200 is available in 15 matt colours:

The large Square cushion provided is made of Silvertex fabric, a quality vinyl fabric that best mimics the look of the fabric, with a shiny side. Waterproof and ultra resistant fabric suitable for outdoor use. Available in 12 colours: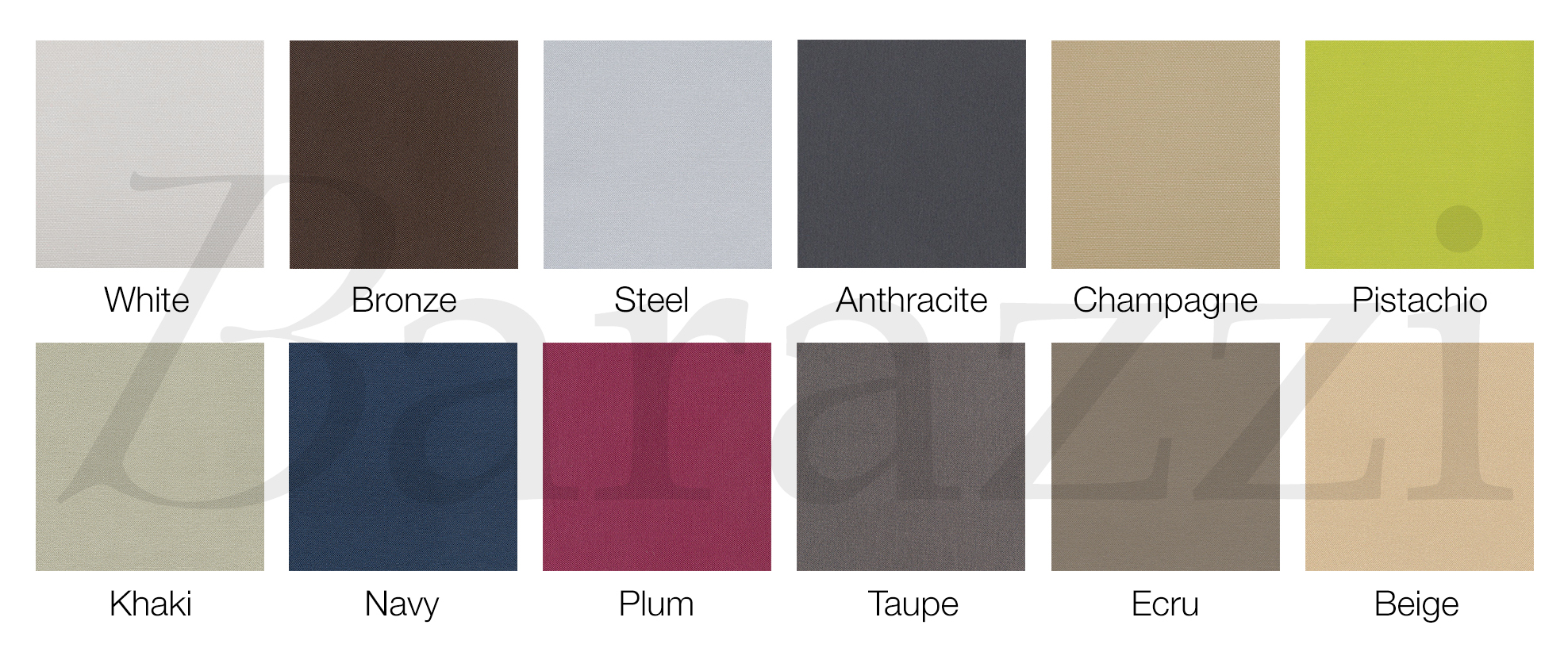 The Nautical fabric (in imitation leather) is also available for the cushion. If you wish to choose this fabric, please contact us.
Structure colors: Lacquered White and Lacquered Silver.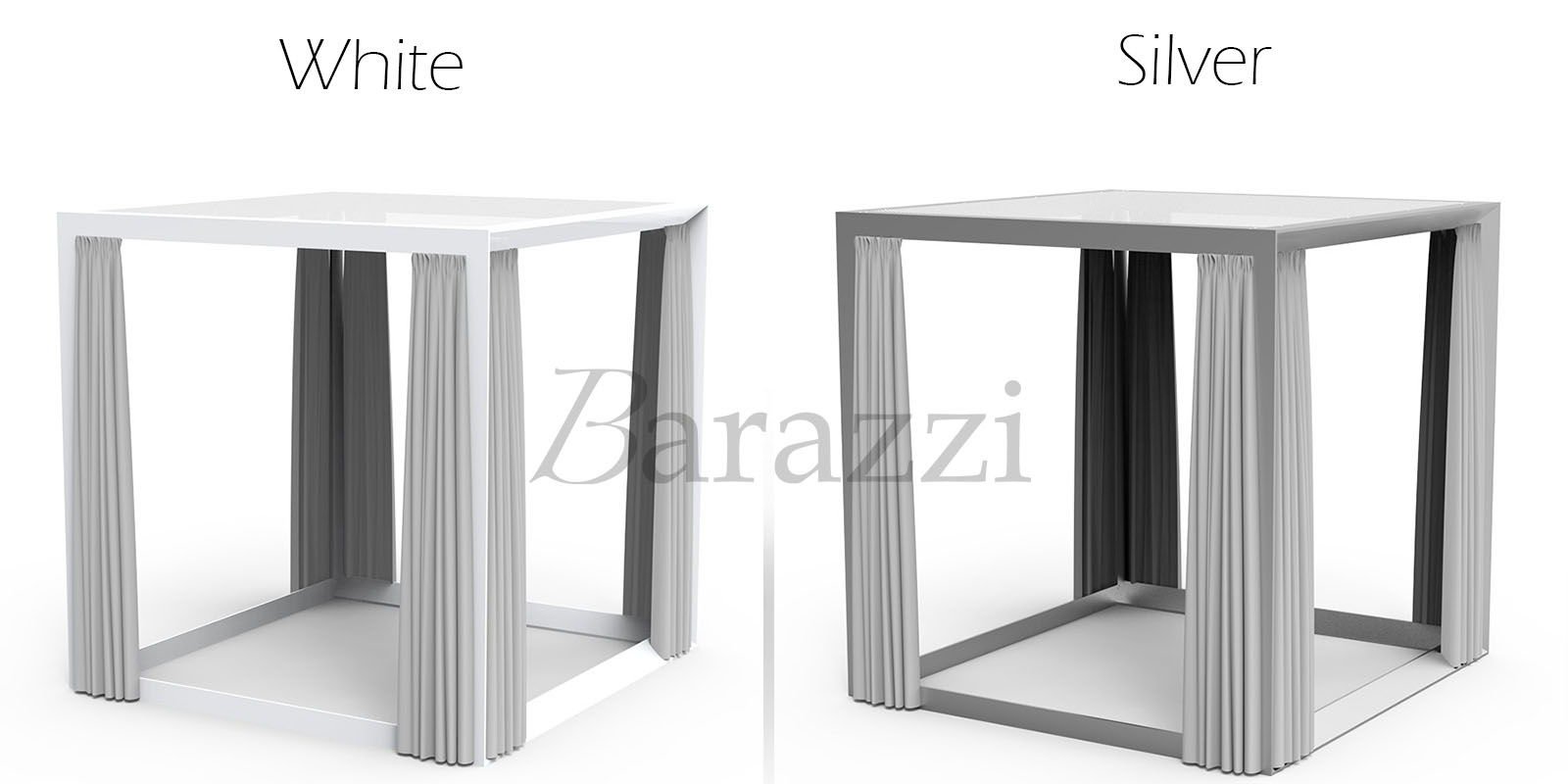 The ceiling is made of Sunvision fabric, available in White and Steel.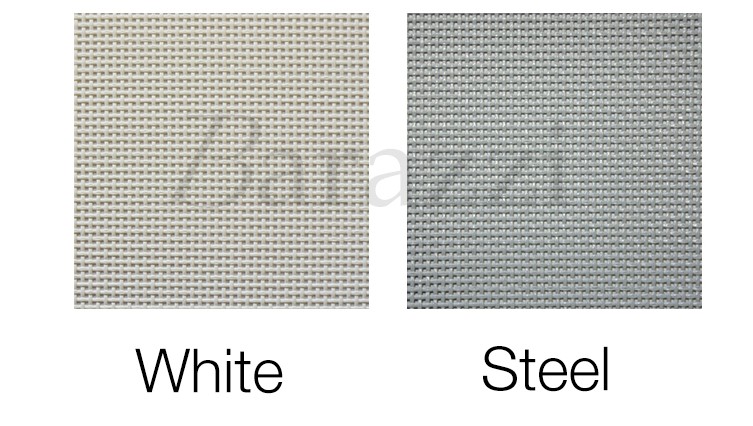 The curtains are made in Velum fabric, that is also available in White and Steel.
Additional cushions (60 x 60 cm) are available as an option. Contact us for the choice of fabric and colour.
In order to choose the fabrics and materials that best fit your needs, you can order our samples FOR FREE. All you have to do is to send an email with your contact information at contact@barazzi.com. We will mail you the samples as soon as possible.
The Vela Canopy is available in other versions (Round Canopy, Square Canopy with canvas, rectangular Canopy). See all the Vela Pergola Collection.
Video of the Vela Collection:
General
Brand

Vondom

Reference

54104+54183F

Condition

New
Features
Material

Aluminium, Sunvision and Velum fabrics

Use

Indoor & Outdoor

Designer

Ramón Esteve

Dimensions

204 x 204 x 204 cm

Weight

80.5 kg

Brand

Vondom

Made in

Spain

Guarantee (year)

1
Customer reviews
No customer reviews for the moment.
16 other products in the same category: