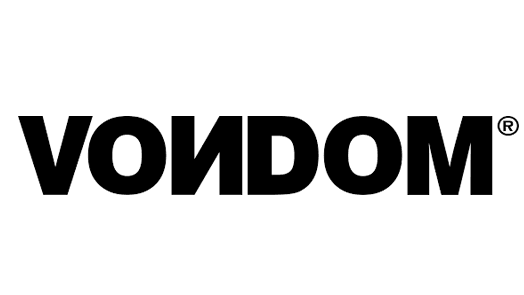 VONDOM is a Spanish manufacturer of high-end furniture.
The brand offers four options for its furniture:
Luminous
LED RGB
Glossy lacquered colours
Matte colours
Their furniture is made of 100% recyclable polyethylene, which means that the furniture is weatherproof, temperature resistant, shockproof and scratchproof.
VONDOM furniture is ideal for professional caterers (cafes, hotels, restaurants) because thanks to the polyethylene it is suitable for both indoor and outdoor use.
VONDOM offers a wide range of colours that allow you to personalise your furniture. By customising your furniture, your furniture will perfectly match your decoration and you will also stand out from your competitors.
The colours offered by VONDOM
VONDOM offers a wide range of colours for their products.
Depending on the product, you can even choose different colours for the frame, the cushions and even the parasol.
Colours for the frame
VONDOM offers colours that are "dyed in the mass" with basic colours and lacquered colours. But the brand also offers "powder coated" colours.
Basic colours
There are 16 basic colours: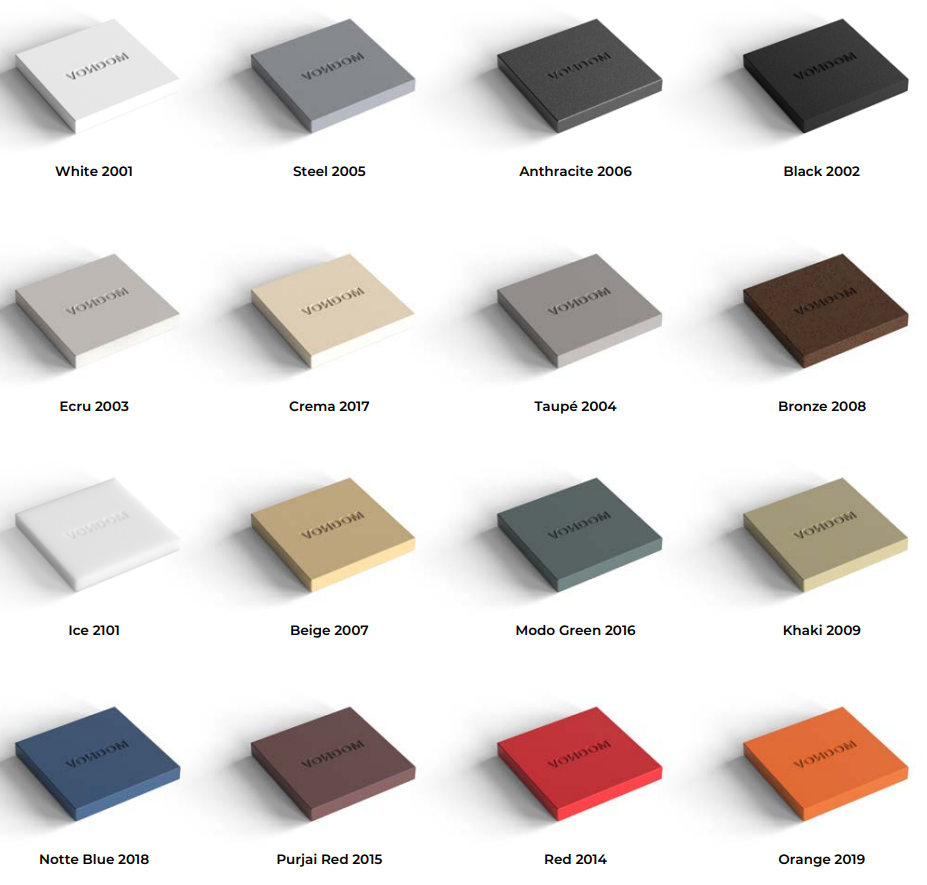 These will have a matt finish.
Lacquered colours
Among the many proposals from VONDOM, you can choose between 16 colours, but this time with a glossy finish: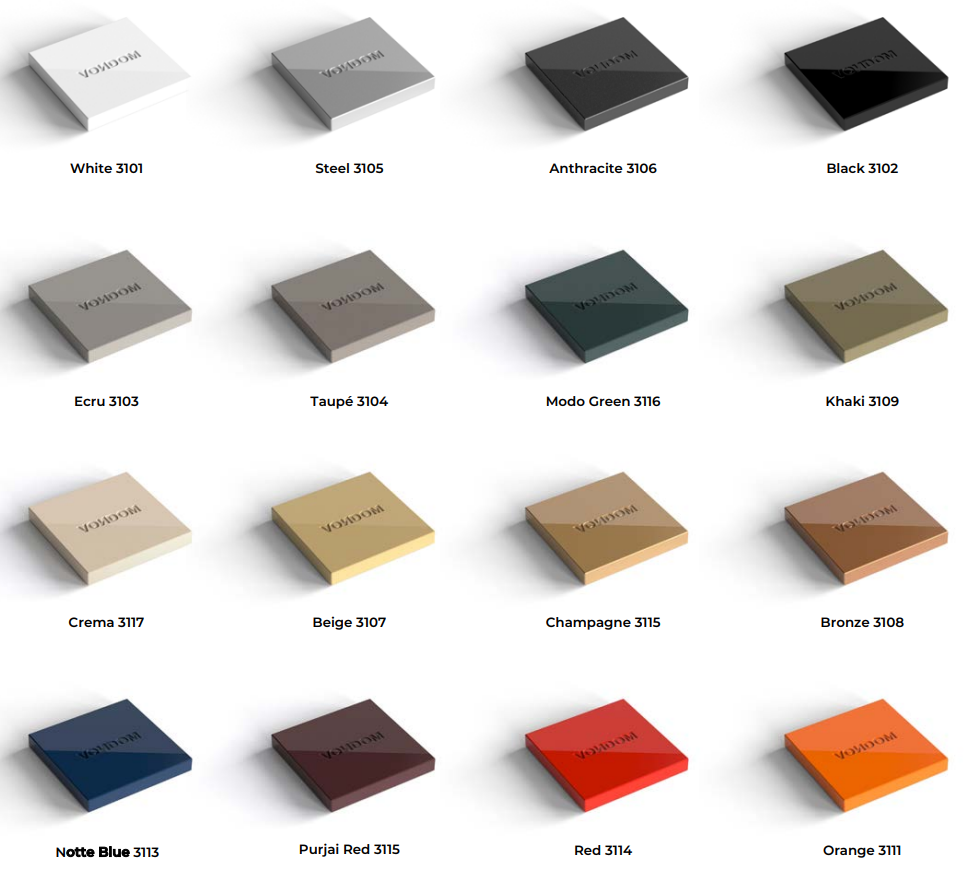 However, it should be noted that not all products are available in all colours, there are exceptions.
Powder coated aluminium
"Powder coated" means powder-coated aluminium. This means that the structure made of aluminium will be "powder coated" with a colour. There are 16 possible colours: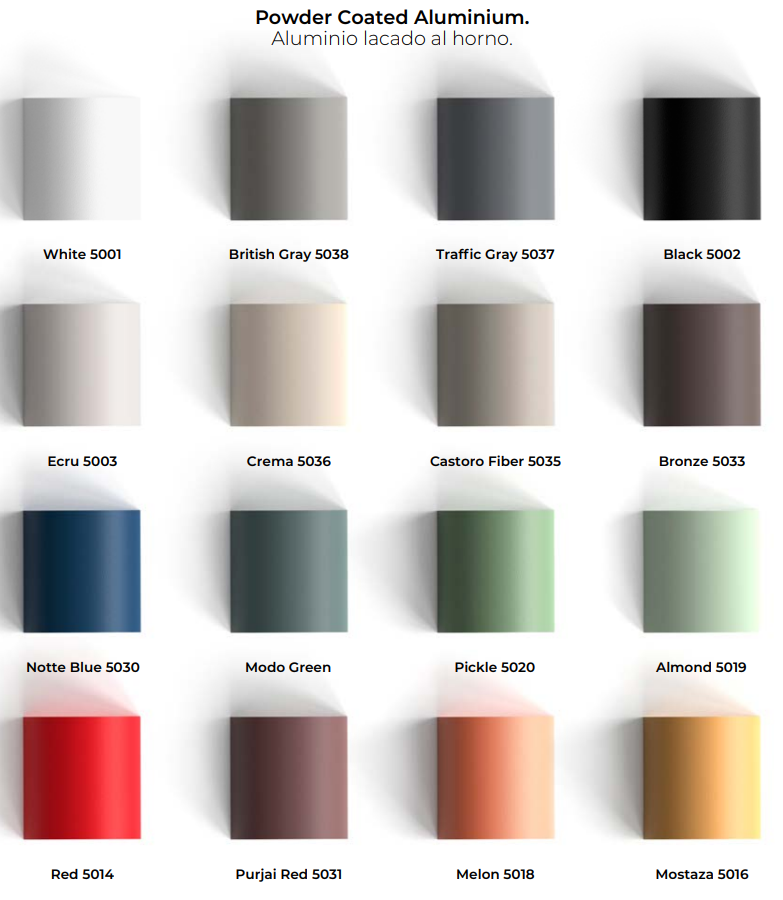 Fabrics
Solar fabrics
In order to guarantee a better protection, VONDOM uses PVC and acrylic outdoor fabrics.
There are 4 choices of colours available:

Fabrics for seating
When it comes to seating fabrics, you can find so-called soft, elegant and gentle fabrics: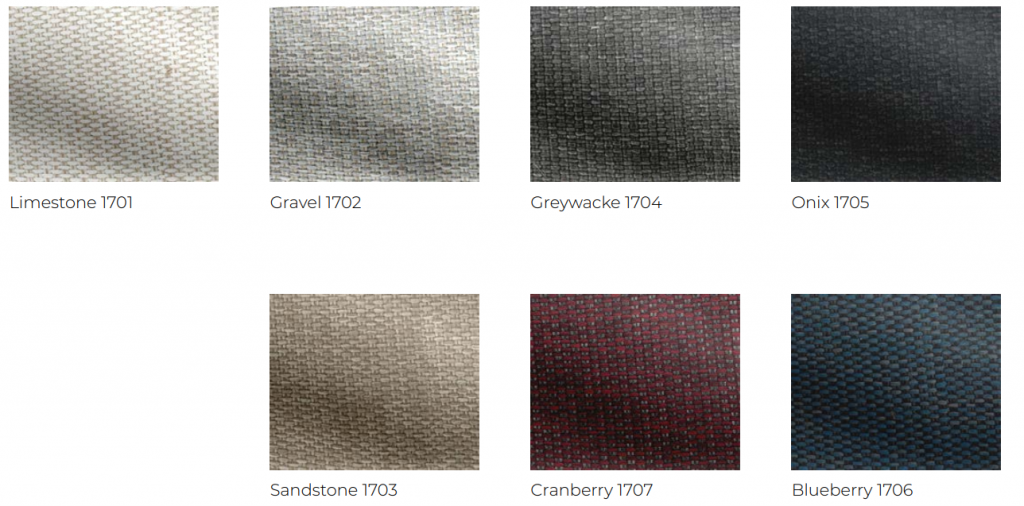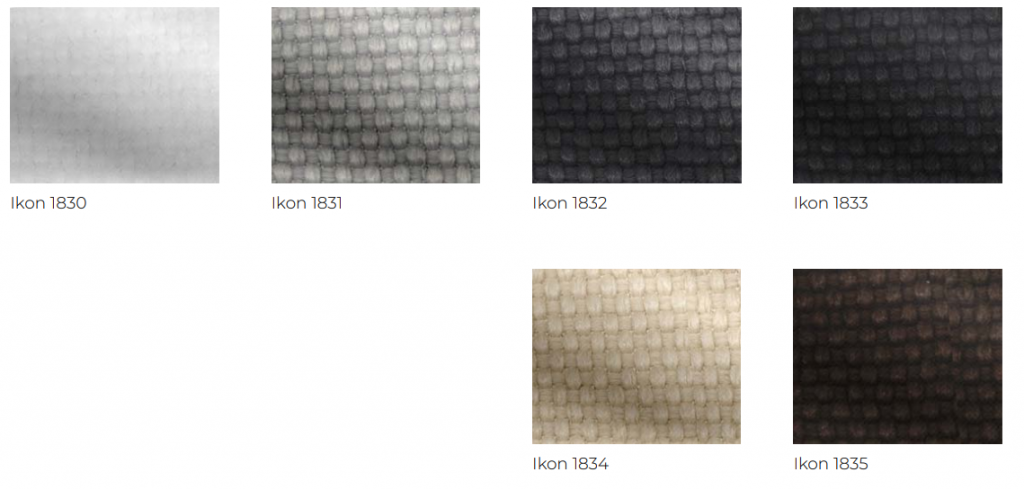 But also soft, leather-like fabrics: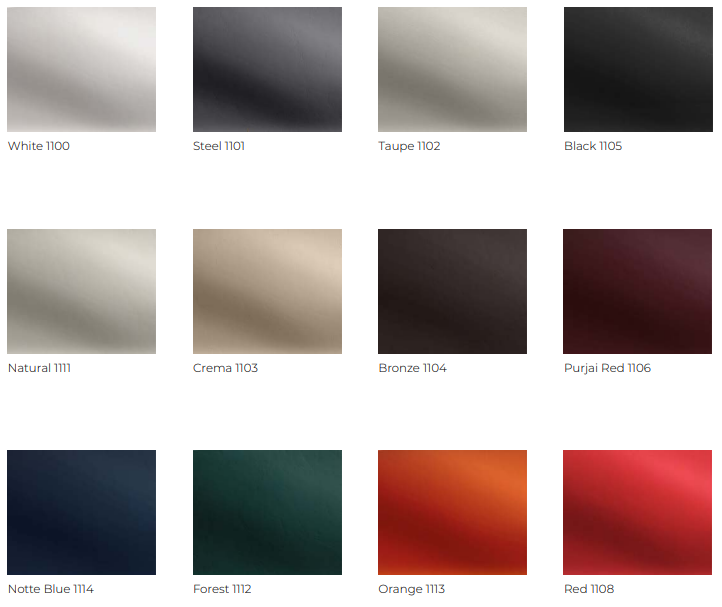 Or vinyl fabrics: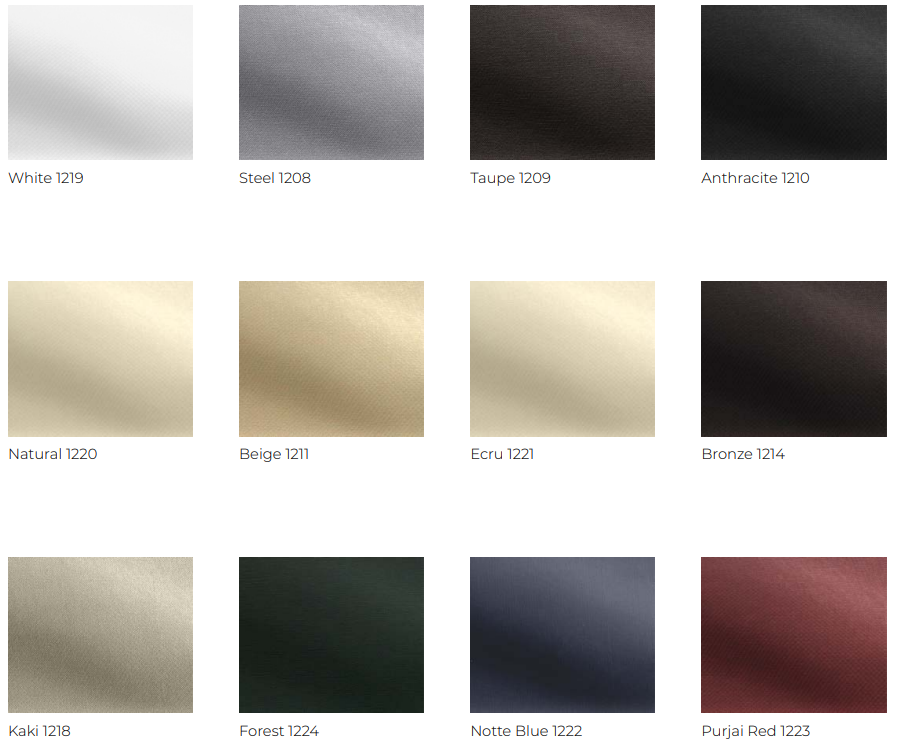 There are many other types of fabrics that you can find depending on the product. Such as waterproof fabrics, or fabrics with a more natural look.
VONDOM offers you to choose the colour you want and the fabric best suited to your needs. Of course, the above fabrics are all designed for both indoor and outdoor use.
Table tops
For their table ranges, VONDOM offers table tops in different materials and colours.
Below you can find the different choices of table tops from VONDOM.
HPL
HPL stands for High Pressure Laminate. The panels are pressed at high pressure and high temperature. This makes the product suitable for both indoor and outdoor use.
VONDOM offers two ranges of HPL:
HPL Solid Core with a choice of 15 colours: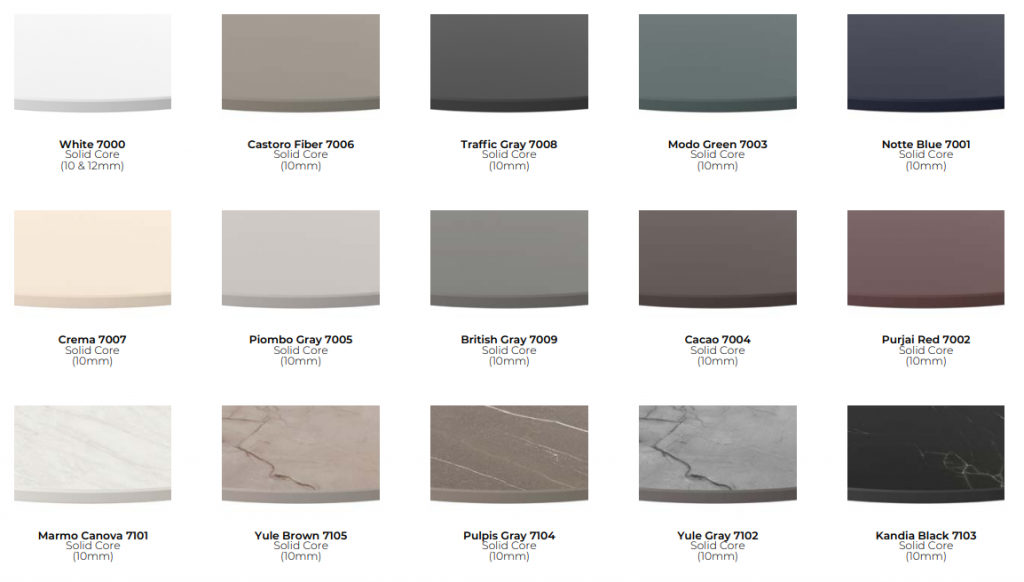 HPL Borde Negro, that means with black border, with a choice between 3 colours:

Glass
You can also find table tops made of tempered safety glass with a thickness of 10 mm.

Dekton
Finally, VONDOM offers very durable ceramic table tops. The durable ceramic is suitable for indoor and outdoor use.

For more information do not hesitate to contact us, or you can have a look at the document "colors, fabrics and finishes" of VONDOM.