Above all, light allows us to see and be seen. It is thanks to light that we can see, on clear nights, the many stars illuminating the sky.
And who has not had fun breaking it down with a prism to obtain a whole range of colours?
Depending on the colour and the brightness, the atmosphere in your rooms, gardens and terraces will be different. Mellow, relaxed, serene, cosy or other, what atmosphere do you want to have and share?
The luminaire is no longer simply the support of light. It plays with it. Whether it is design, retro or avant-garde, it accompanies the light. It can be both an object of art and a useful accessory.
The lighting of your terrace is not something to be forgotten. It is very important that you pay attention to the lights you buy. They are part of what will enhance your outdoor design.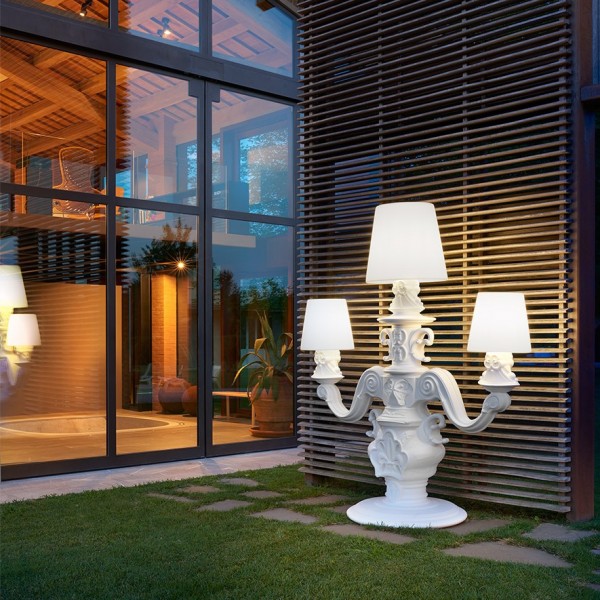 Restaurant lighting
In restaurants, the lighting should not be neglected.
The choice of lighting is important. Depending on its style, it will bring a particular atmosphere to your establishment.
To choose your outdoor lighting, you must pay attention to several points:
Its practicality,
Its design,
Its quality,
Its resistance to UV rays, to bad weather and to shocks.
To have a good resistance to UV, to bad weather and to shocks, we will mainly find lights made of polyethylene. This is a material that is ultra resistant. It is therefore ideal for outdoor use such as a garden terrace.
Design outdoor terrace lighting
To bring a touch of design and warmth to your exterior, you can opt for an original light.
You can choose a wicker light that will bring out a bohemian touch of the terrace with a cosy and natural look.
Such as the Amphora lamp from Bover: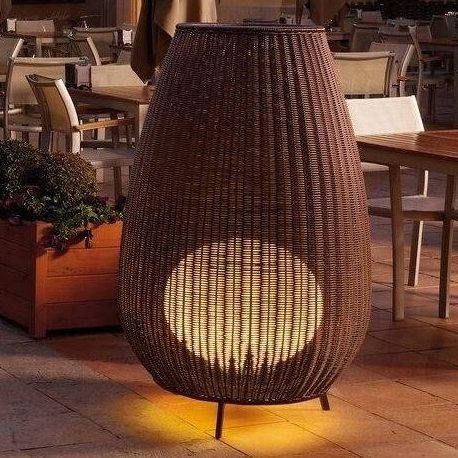 Looking for an original outdoor lamp?
Why not choose a light that is as much a decorative object as a lamp.
Like the Bijoux lamp from Slide Design. It is also available in suspension format.
An LED light reminiscent of a diamond will bring an elegant and sublime touch to your establishment.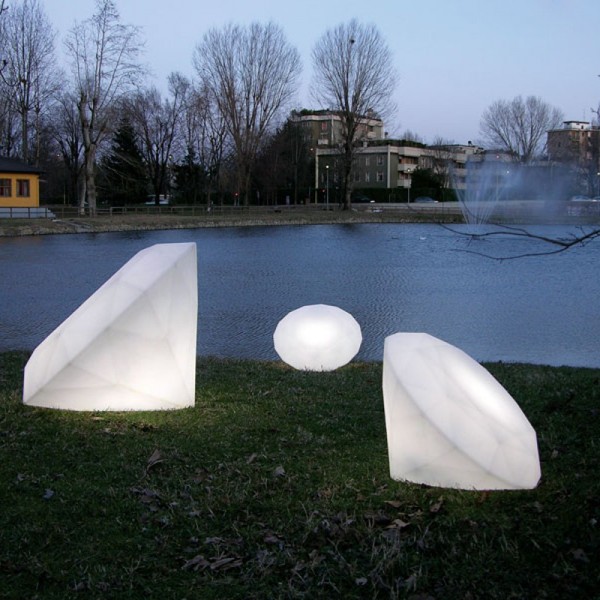 Outdoor standing terrace light
For outdoor use it may also be more practical to opt for a free-standing outdoor light.
A free-standing light is ideal when you don't have a lot of space because less floor space is used.
It is easy to handle and can be moved around as you wish.
You can opt for a designer floor lamp such as :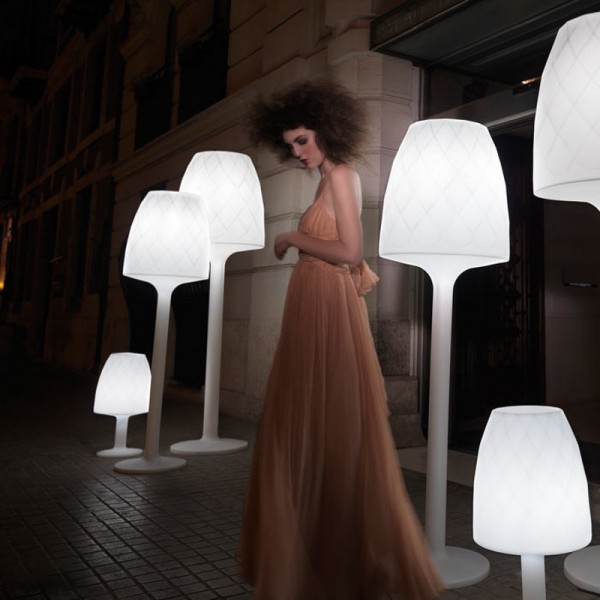 The VASES wireless lamp from VONDOM is ideal for outdoor use. Made of polyethylene, it is UV resistant, temperature resistant and shock resistant.
With its design resembling a diamond facet, this style of light is perfect for decorating the outdoors. It will add a chic and elegant touch.
You can also choose a slightly more original style.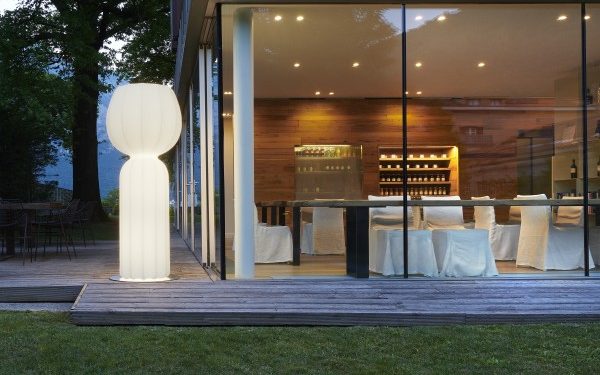 Or why not an ultra-design lamp like the FAZ lamp, in the shape of a crystal with its variations of light thanks to its LEDs, it is perfect for setting the mood outside.
Using LED lights can be even more practical. They can be controlled remotely with a remote control, making them easy to use and ideal for a restaurant.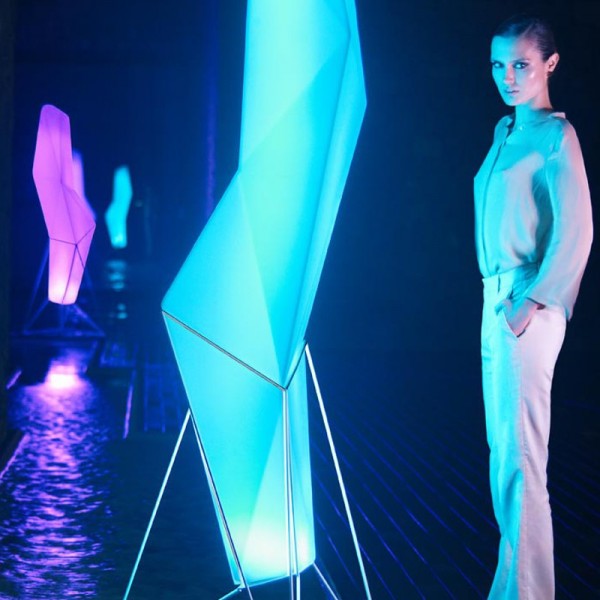 Made of polyethylene, this FAZ design lamp is ultra UV resistant, weatherproof and shockproof. It is therefore ideal for outdoor use, such as on a terrace.
Barazzi.com offers a wide range of lighting fixtures and atmospheric colours in its entire range of designer outdoor lighting.
Don't hesitate to consult the other categories of lighting offered by Barazzi: Floor lamps, Light balls, Design wall lamps, Design floor lamps, and many others.